The Film.io platform uses the decentralized architecture of blockchain and the filmmaking industry's first DAO to unite fans and creators, allowing them to greenlight and create great movies and TV series free from the industry's long-held centralized control.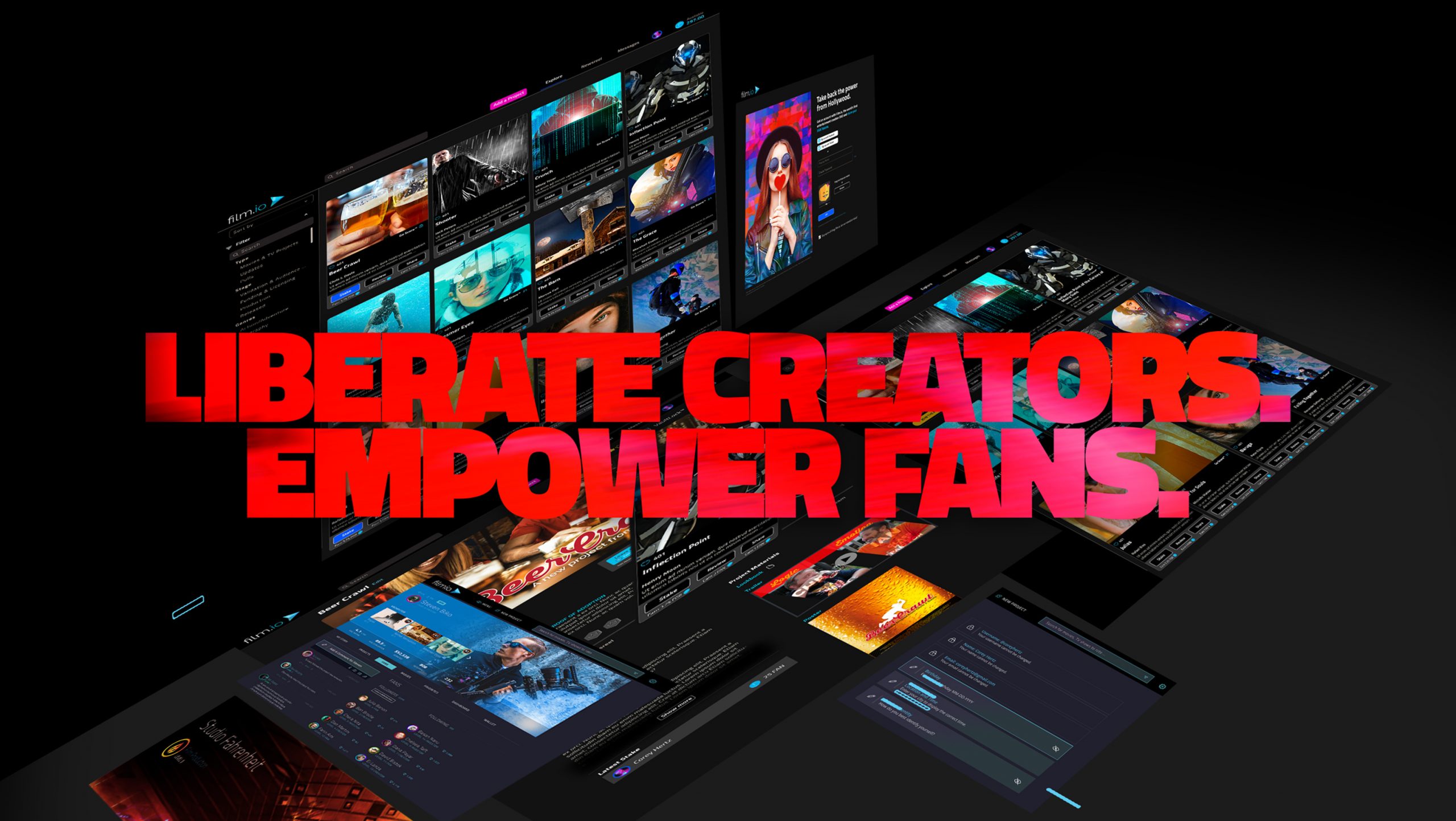 Film.io is a new way to make movies and TV
Film.io exists to democratize the movie and TV industry. Every creative project on the platform exists in an agnostic meritocracy. Filmmakers can craft their stories in collaboration with fans who love and support them, having free access to a platform where everyone has the power to greenlight the entertainment they want to watch.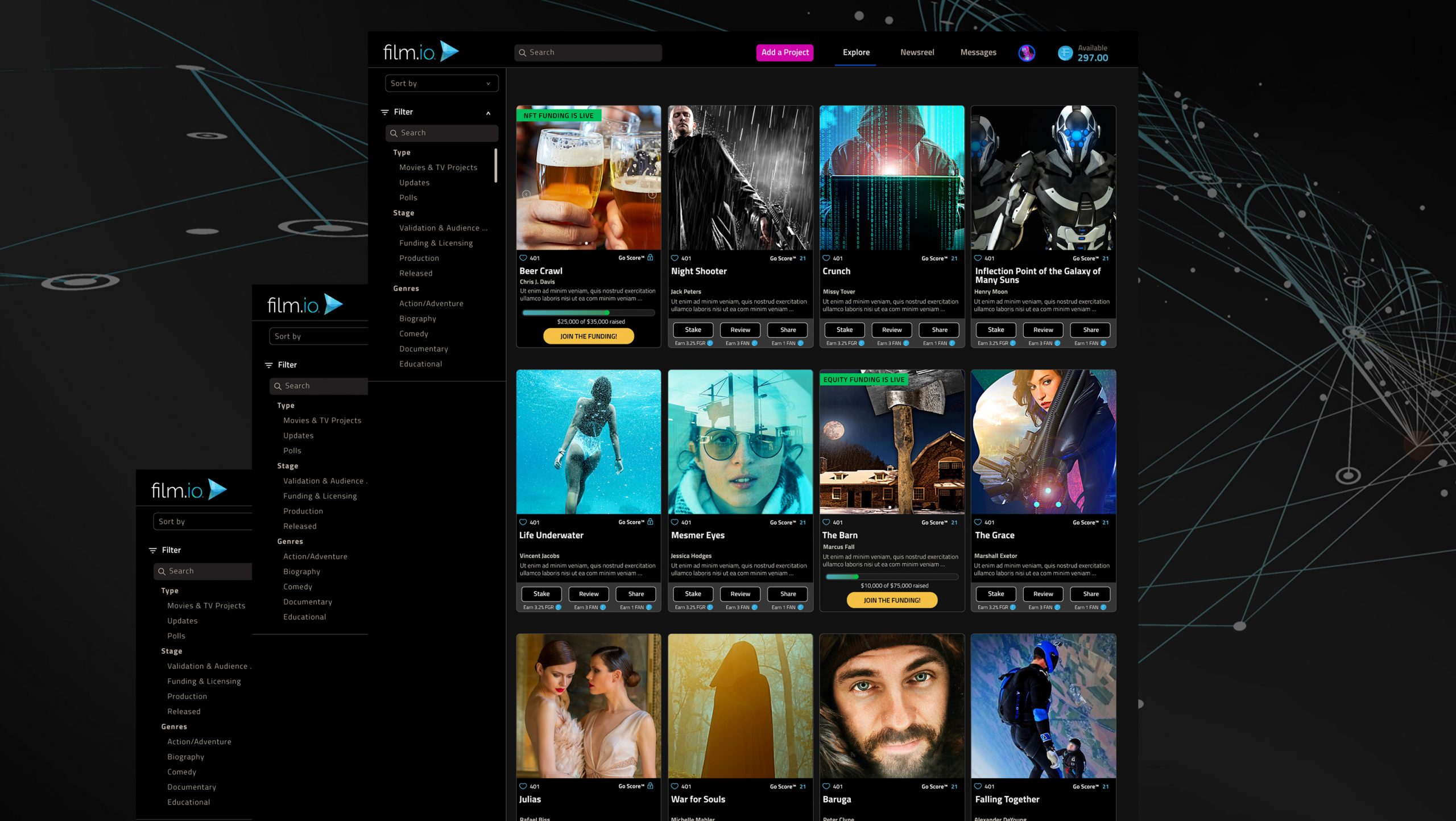 Fans support the projects they love
As a fan, you now have a say in what entertainment gets created.  Fans are empowered to claim and stake the native FAN token to projects they support, earning more governance power,  increasing the project's Go Score, and enabling film investors to scout market validated projects with pre-developed audiences.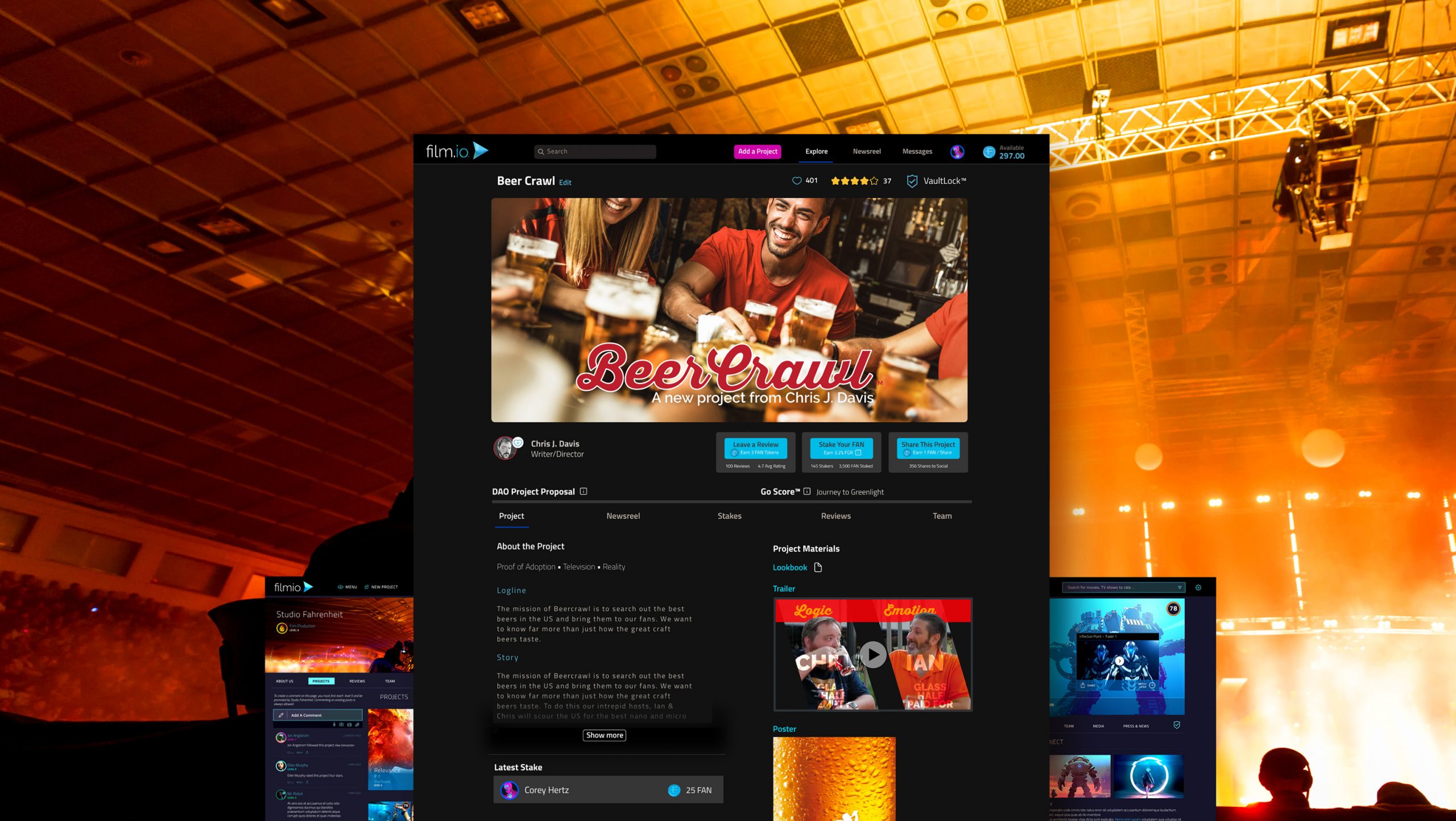 Creators realize their filmmaking dreams
The Film.io platform liberates creators by allowing them to submit projects, build an audience, and receive market validation opening access to funding and licensing opportunities. As a creator, you can share your film, TV, and NFT projects, build a motivated and collaborative fanbase, connect with other industry professionals, and be discovered by partners that provide funding and acquire content. You're supported through every stage of the process.
Sign up
Our closed beta phase one is full!

We've hit our first milestone for new signups and are no longer accepting new users at this time.

If you weren't able to get access during this first wave, not to worry—we will be opening more spots in the coming weeks! Please sign up here for your chance at making it into the next wave of invites.
For real-time updates and the chance to win killer prizes, follow us on: